PRAGATI COLLEGE DUNGARPUR
Shivpura Road, Pragati Hills, BILDI
Dungarpur (Raj.) – 314001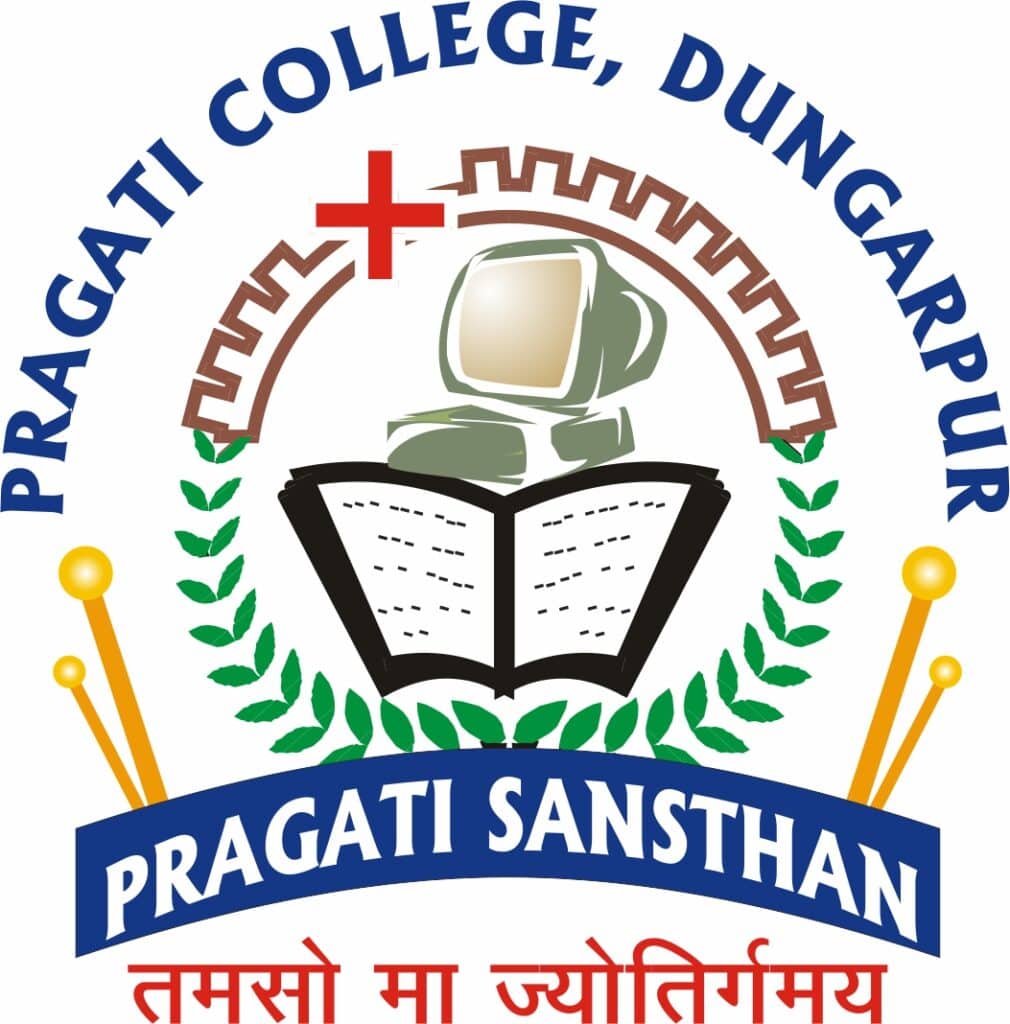 Pragati Sansthan was established in 17th March 2004 by Mr. Prashant Choubisa. He is the President of Pragati Sansthan and Director of Pragati College Dungarpur.
Pragati College was established in Dungarpur in 2005 as the first Private College.
This College is affiliated to Govind Guru Tribal University, Banswara. B.A., B.com., B.Sc. (Biology & Computer Science), M.A.-Geography, M.Sc. (Chemistry, Zoology, Botony), BCA & PGDCA Courses are available for study.
About GGTU-
The Govind Guru Tribal University, Banswara Formerly known as (Rajiv Gandhi Tribal University) was renamed and headquarter moved to Banswara, and having its affiliated colleges in banswara, dungarpur and pratapgarh.
About VMOU-
Vardhaman Mahveer Kota Open University has established a Centre for Distance Education at Pragati College Dungarpur in 2013. This University offers about 117 types of courses for study.
About Dungarpur – 
Dungarpur is southern part of Rajasthan Surrounded by Udaipur District in north, Banswara district in the east and South with Gujarat district of Sabarkantha and Panchmchal in the west. Dungarpur in one of the smallest district is Rajasthan and has a population of 1.38 Million Almost 92.7% of the Population is rural and more than 70% is tribal. The most of the part of District in hilly. The Climate of the district is dry and temperature peak in May with mean daily maximum of +41.500C. and absolute maximum +450C. The coldest month is January with temperature falling to around +50C. during night but day temperature still well above +200C. The average rainfall is 710mm. The literacy level for the district is low at 24.58% and 21.63% for the rural area. Female literacy is barely 12.44%
Dungarpur district is considered backward than most other district in the state. The importance given to basic schooling for children is increasing compared to the situation ever ten years earlier. Higher education is still not given much importance.