Shivnarayan Choubisa College Simalwara
Marop Road, Near Tehsil, M. Dhambola,Teh. Simalwara
Dungarpur (Raj.) Pin: 314403
ABOUT SNC COLLEGE SIMALWARA !!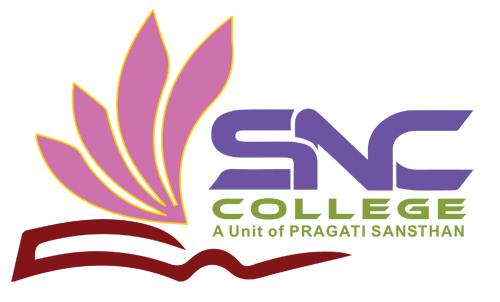 Pragati Sansthan was established in 17th March 2004 by Mr. Prashant Choubisa. He is the President of Pragati Sansthan and Director of Pragati College Dungarpur.
Shivnarayan Choubisa College was established by Pragati Sansthan in the Year 2005 at Simalwara. 
A vision and courage to create the greatest gift of purity. i.e. our attention, to strengthen the tomorrow of our wards by providing them a window of opportunity and avoid pulling down the shadow.
This College is affiliated to Govind Guru Tribal University, Banswara. BA,  B.Sc. (Biology & Computer Science), M.A. Courses are available for study.
About GGTU-
The Govind Guru Tribal University, Banswara Formerly known as (Rajiv Gandhi Tribal University) was renamed and headquarter moved to Banswara, and having its affiliated colleges in banswara, dungarpur and pratapgarh.
About Simalwara – 
Simalwara is a census town in Dungarpur district in the Indian state of Rajasthan. It is the administrative headquarters for Simalwara Tehsil.
Simalwara is located at 23.56°N 73.74°E. It has an average elevation of 244 metres (800 feet).
Simalwara is famous for its market, Hanuman temple, Shree Vishwanath Mahadev Temple, Shree Dwarkadhish temple, Masjid-E-Jarina, Pathan Masjid, 1756AD Historical Karan Palace Rawla 1st Hindu 2nd Muslim-Ganchi. It is a major trading hub for nearby villages.
As of 2001 India census, Simalwara had a population of 15,000. Males constitute 49% of the population and females 51%. Simalwara has an average literacy rate of 59% slightly lower than the national average of 59.5%: Male literacy is 68%, and female literacy is 50%. In Simalwara, 16% of the population is under 6 years of age.
Simalwara is the Four largest place after Banswara and Dungapur in the Vaagar area of Rajasthan.
Economically, these three places compete. Galiyakot, a tourist attraction, is located 40 km from the city.
Simalwara is also popular for near by towns for market. It is market hub because of it is at the border of Rajasthan and Gujarat.